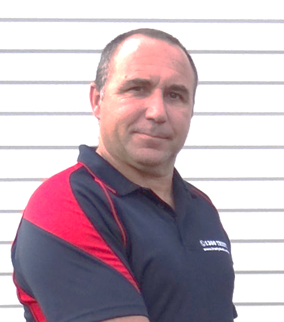 Hi, I'm Marco DeBoni, Owner of Trusty Sheds. We are the Aussie solution for all your Sheds and Garages . QBCC Act licence 1145223
Trusty Sheds was born with philosophy of providing a great Aussie Product with Great Aussie Service.
We don't see ourselves as just another shed company. Sheds and garages are only a part of what we do. We do customer service above all else. Every quote that goes out Australia wide has my personal mobile number on it. Free advice? Talk to one of our agents or call me and I will personally help you out.
Requesting a Quote is as Easy as...
Click to download the quote form below.
Type in your details. See page 2 of the quote form for an example.
Save the form and email it back to us.
Sheds and Garages, Carports, Awnings and more.
We give you space, peace and quiet. We give you solutions to meet your needs and budget.
Your garage or your shed is your place to hang out and drink beer, your place to store and protect cars, boats, tractors, plant and equipment. Our sheds and garages are part of being an Aussie bloke.
Trusty Sheds provides shelter for farm animals, horses, pets and it's a place you can teach your kids how to do stuff that they'll remember for their whole life. It's a place where you can work on your special projects and house your tools.
Whenever you are looking for a garage to house your car or a steel building to keep your tools safe and sound – Trusty Sheds has a solution for you!
If you're looking to create the ultimate garage, store your large scale machinery or if you're setting up a new commercial shed workspace, Trusty Sheds is an Australian leader in shed design and supply.
All you need to do is tell us what type of shed, garage or workshop you're looking for and leave the rest up to us.


Call TRUSTY on 0418 923 243 And Surround Yourself With Space
Need more proof?
You don't have to take our word about the our superior knowledge, expert service and stunning design service, you can check out what other home owner, business owners and farmers have to say

Trusty Sheds by name, Trusty Sheds by build quality. This is how I describe my purpose built shed. Trusty Sheds constructed my shed in Mackay QLD to suit my requirements so my business could move forward and that it has . Marco and his team have a quality product and workmanship to suit all individual needs and completed my shed in timely, professional and courteous manner for which i am grateful as this made the process easy to deal with to completion date. This shed will certainly stand the test of time and I thank Marco(TRUSTY SHEDS)for a job well done
– BARRY & DEB BEIKOFF, MACKAY