Someone once said, There are no mistakes, only lessons. So how can lessons learned skydiving relate whatsoever to building sheds, garages and carports.  Simple really.
One important point in skydiving, is to only use really good gear. Same with Sheds be it a simple garage, carport or one of our ultra wide span sheds. At Trusty Sheds, I have always made sure that we only use the best of components. That means Australian made Bluescope steel, and Australian made bolts, brackets and roller doors. Sure, I can source cheaper from overseas. But just as in skydiving, Trusty Sheds is here for the long run. Substandard means we won't survive.
Another important point is to have a great team. Surround yourself with like-minded people who are always working towards a common goal, be it building a large formation in the sky or the easiest shed company to deal with in the country.
We need to do things on time. In skydiving, everything happens fast. Time is very limited. From the exit, to building our formation, to tracking away into clear airspace to deploy our parachute, there's no time to mess around. It's a great lesson to take into building sheds. Do it now. Get it done and don't make people wait a second longer than necessary for you. It's the Trusty Sheds way.
Be organised. You only have one chance to get it right the first time. In skydiving we practice on the ground before we jump. It's called a dirt dive. We have our gear on so those around us can get a picture in their minds of what they are looking for. We work out the best exit sequence so the first out of the aircraft are on the far side of the formation, the middle guys are in the middle and the last out have the least distance to go. Everyone has a job to do and focuses on getting it right.  It all works like clockwork. Building sheds and garages is very similar too. Have a logical sequence and work through from start to finish. Have all your gear with you and have people who know their job well. Again, just like clockwork.
Safety is paramount. While skydiving may look extreme to the outside eye, it's all calculated and made as safe as possible. Designing and building sheds is very similar. At Trusty Sheds, our advanced software and meticulous engineering, work together to provide some of the best and safest shed solutions money can buy. Our trained erectors are the best people available in your area to build you a shed that not only meets your needs but will remain safe and secure for many years to come.
Be prepared for an emergency. You know what. Every now and then stuff goes wrong. The object of the exercise is to minimise the problem. Deal with it in a timely manner using the procedures that you have in place before the event. We put our parachute on before we jump. We don't try to build one on the way down. Be organised and don't wait till it's too late to deal with it.
And one last thing and maybe it's the most important. Have fun doing it. Enjoy yourself, enjoy the people you interact with and make the most of your life be it work or play. Kind of a major part of the Trusty Sheds philosophy right there.
Copyright Trusty Sheds 2015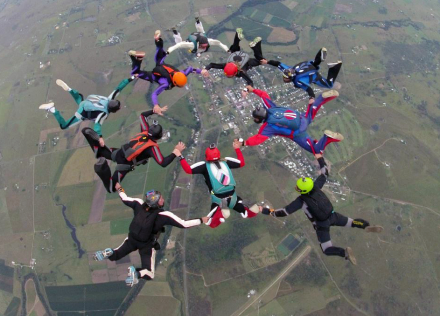 Please follow and like us: