Commercial Industrial Sheds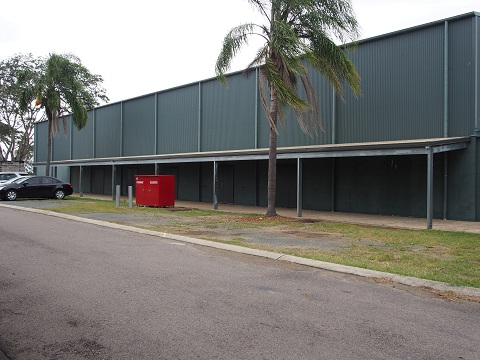 At Trusty Sheds we can help you design and create commercial industrial sheds to suit exactly what you need. Our team are happy to listen to and provide expert advice on how to best fill your requirements. Our options include colorbond, concrete block, or tilt panel walls along with roller doors or sliding doors. Our ultra wide span sheds can accommodate a maximum 9.0m bay width.
Trusty Sheds also design and manufacture cost effective factory units, storage facilities, warehouses and large sheds.
We have the commercial and industrial expertise to provide cost effective building solutions with a short build time. We can help with a wide range of steel buildings for commercial use and can assist with steel building solutions for BCA classes 5 to 9.
We offer multiple layout combinations including optional open and enclosed workshops, separate or conjoined office space, various internal wall options and roller doors or sliding doors to suit your needs. Length, width and height options are infinitely variable due to our advanced computer software.
Our team will work with you to design your factory, warehouse or workshop to suit your requirements. Our shed design system, allows us to easily match our shed to your vision.
Our coldformed galvanised lightweight steel components, require less labour and lighter machinery than many other building styles.
Call us now on 1300TRUSTY (87 87 89) to see how we can help you Surround Yourself With Space
"Trusty Sheds over delivered on their service…When Main Engineering took on a big contract on short notice, we found ourselves in the position of needing a big new industrial shed immediately. We enquired with Trusty Sheds on the 9th November 2013 and received our quote that evening. Trusty Sheds received the order on the 11th November for our 25m x 17m x 6m high shed and over 550m2 of concrete along with the plea of a timely build as Christmas was almost upon us and we needed to start our contract the 2nd week of January. Marco from Trusty Sheds surprised us with the time frame in which he claimed he could deliver and the fact that nothing seemed to hard.  Our trust was rewarded with excellent service and product. Our shed was completed on December 16th  9 days short of the "before Christmas" we were promised. Our job went ahead as planned and was a success thanks to Marco and Trusty Sheds' product and service. . And Yes, we recommend Trusty Sheds and Marco to everyone" Mick and Alyssa, Main Engineering